Regarding the latest photos:
http://www.salon.com/news/feature/2006/02/16/abu_ghraib/portfolio.html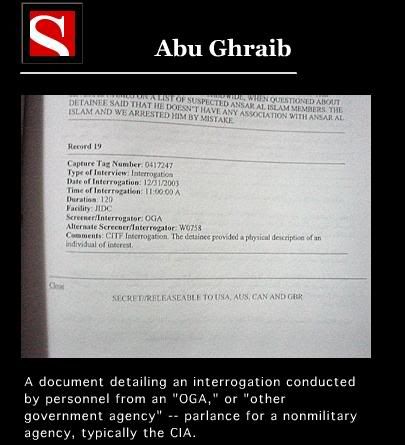 Any wonder that the Bush administration wanted to supress them?
As argued in the Economist:
A few low-level American guards stupid enough to have themselves photographed torturing and humiliating prisoners have been charged. A few dozen others have been reprimanded or discharged. No intelligence officers who conducted the interrogations, nor anyone higher up the chain of command, have been charged. Official investigations have been launched. None has blamed any senior official.
--J'accuse; Investigative journalism The Economist October 23, 2004, A searing critique of the Bush administration
(
Read more...
Collapse
)