.




1933 Business tycon forgotten plot to overthrow the United States Government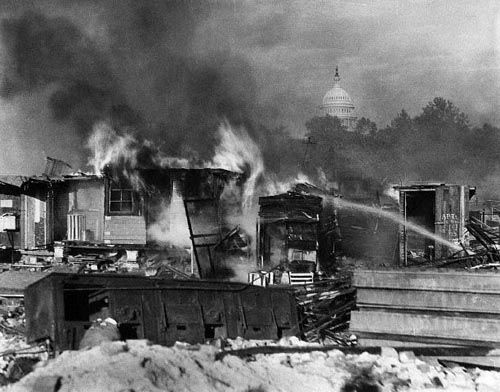 July 28, 1932
Fires burn one of the shanty towns built by the Bonus Army Expeditionary Force
in Washington, DC. In the distance, the dome of the United States Capitol building. The
United States Army burned this and similar camps to the ground after routing the
many thousands of protestors that were camped out in the national capital with
tanks, tear gas, and troops of armed soldiers. Marine Corps Major General Smedley
Butler, who would later expose the plot to overthrow the U.S. government, sympathized
and supported the veteran protestors.

Index
Background on the Plot
Links, additional reading, and videos on the plot
Information on John Spivak
Newspaper articles on the plot



Background on the Plot

In 1933 there was a little-known plot to overthrow the U.S. government. We know about this scheme, and the corporate elite behind it, thanks to a high-ranking military whistle-blower: Marine Corps Major General Smedley Butler. Butler is largely forgotten today, but 70 years ago he was the most revered American military hero, the only man to have twice been awarded the Marine's prestigious Medal of Honor. During his loyal 33-year military career, Butler led invasions, quelled nationalist rebellions and instituted regime changes to benefit U.S. business interests in Mexico, Haiti, Cuba, Nicaragua, the Dominican Republic, Honduras and China.

In 1933, Butler was approached by men representing a clique of multi-millionaire industrialists and bankers. They hated U.S. President Franklin D. Roosevelt (FDR) with a passion, and saw his "New Deal" policies as the start of a communist take-over that threatened their interests. Because of Butler's steadfast military role in upholding U.S. business interests abroad, the plotters mistakenly thought they could recruit him to muster a "super-army" of veterans to use as pawns in their plan to subjugate or, if necessary, eliminate FDR.

Butler played along in order to determine who was behind the plot. He later testified under oath before the MacCormack-Dickstein House Committee on un-American Activities. During that testimony Butler named those who were directly involved in the plot. He also identified a powerful organization that was behind the scenes coordinating and backing the plot. This organization, the American Liberty League, was comprised of some of America's wealthiest bankers, financiers and corporate executives.

-- From Wall Street's Plot to Seize the White House. Click this link for the most extensive history of the plot on the internet.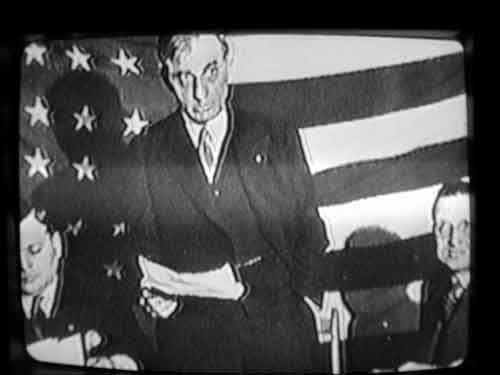 Butler testifying before the McCormack-Dickstein House Committee
on un-American Activities



Links, additional reading, and videos on the plot

Extensive list of links, books and video on the plot

The History Channel Video: In Search of History: The Plot to Overthrow FDR

Jules Archer 1973 Book: The Plot to Seize the White House

Wikipedia: Excellent article and additional links on the Business Plot

Why...is this incident in U.S. history not better known? Why don't children learn in school about the business plot to seize the United States government? See how Time magazine covered the story, below


The 'Bonus Army'

History Net: The 'Bonus Army' War in Washington

Excellent and detailed article on the bonus army. President Hoover, Eisenhower, Patton, and McArthur all took part in forceful disbanding groups of peaceful veteran protestors.

Wikiverse: Article on the bonus army




Information on John L Spivak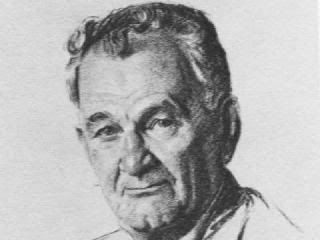 John L Spivak wrote a great deal on the business plot to overthrow the American government.


Biography of John L Spivak

Listing of Spivak's books, magazine articles by Spivak, and excerpts of the author's book, A Man in His Time, which discuss the failed business coup:

The Fascist Plot to Seize Washington pp. 294-331

Socioeconomic and Political Context of the Plot pp. 294-298.



Excerpts from:
Maverick Marine: General Smedley D. Butler and the Contradictions of American Military History (page 229)


Journalist John L. Spivak, researching Nazism and anti-Semitism for New Masses magazine, got permission from Dickstein to examine HUAC's (House Un-American Activities Committee) public documents and was (it seems unwittingly) given the unexpurgated testimony amid stacks of other papers.

Spivak's two-part feature "Wall Street's Fascist Conspiracy" Appeared in early 1935, a month after the hearing's closed. He cogently developed a case for taking the suppressed testimony seriously. But this relevant material was embellished with overblown aspersions against "Jewish financiers working with fascist groups"—a mishmash of guilt by association that connected Morgan interests with Jewish financier Felix Warburg, HUAC, and certain members of the American Jewish Committee. Spivak was intent upon grinding his own axes, and elucidation of the plot was obscured. The suppressed Butler-MacGuire conversations could hardly support all this. Moreover New Masses was left-wing with a limited readership, the scoop was stigmatized as "red" propaganda and generally not cited elsewhere.

Spivak's press contrasted with the treatment the plot received in the right-wing press. Time magazine outdid itself in superciliousness (showing haughty disdain), ridiculing the story as its National Affairs lead story the first week with no follow up coverage of the many developments until, three months later, brief mention in a footnote to a jaunty Butler-Jimmy Durante "personalities" photo. This curtly ( Rudely brief or abrupt, as in speech or manner. Using few words; terse.) related HUAC's final report to Congress that the "story of a Fascist march on Washington was alarmingly true."

The extravagant earlier piece (the first week of the scandal) featured a burlesque (A literary or dramatic work that ridicules a subject either by presenting a solemn subject in an undignified style or an inconsequential subject in a dignified style. See Synonyms caricature. A ludicrous or mocking imitation) with a half a million veterans marching through Maryland on U.S. Route 1 led by Butler on a white horse, accompanied by Johnson, MacArthur, and three Legion commanders, (The article said): "Between them and the first squad of marching men glided a shiny limousine. On its back seat, with a plush robe across their knew, were to be seen John P. Morgan and his partner, Thomas William Lamont, deep in solemn talk." Time remarked that "no military officer of the U.S. since the late, tempestuous George Custer had succeeded in publicly floundering in so much hot water as Smedley Darlingon Butler." The liberal Nation and New Republic argued that fascism originated in pseudoradical (fake radical) mass movements; therefore Butler's revelations of a reactionary Wall Street plot were no cause for alarm.
Newspaper articles on the plot:

Conspiracy Theory
Daily News (New York) October 17, 1999
By Jay Maeder


HE WAS A faceless $ 75-a-week Wall Street bond salesman, 38 years old, just another little gray-suited man who lived in Connecticut and took the morning train to New York, and nobody had ever heard of him before Tuesday the 20th of November 1934, when a salty ex-Marine general went before a congressional committee and charged that Gerald MacGuire, of Grayson M.-P. Murphy & Co., 52 Broadway, was the pointman in one of American history's most fantastic insurrectionist plots, a dark plan by dark forces to overthrow President Franklin Roosevelt and install a Fascist dictator in the White House.

Gerald MacGuire, as retired Marine Corps Major General Smedley Darlington Butler told House sedition probers at the Bar Association building on W. 44th St., had come to him a year earlier with an astonishing $ 3 million proposition: Lead 500,000 angry World War veterans on Washington and physically remove FDR from his office. It was the only way to save American business, the American dollar and the American way from Roosevelt's ruinous New Deal, MacGuire had argued. There was a $ 50 million war chest available, much of it put up by Singer Sewing Machine Co. heir Robert Sterling Clark. The Remington people would supply the guns. The DuPont people would supply the ammunition. Morgan money was involved as well. Elements inside the American Legion and Roosevelt's own Democratic Party were actively abetting the planned coup.

This was Butler's story, and it was quite the page one sensation. From Europe, Clark branded the general's yarn a damnable libel. Gerald MacGuire's Wall Street boss, Col. Grayson Murphy, laughed it off as a preposterous fiction. MacGuire himself, catapulted overnight out of obscurity, stared wanly into press cameras and said he had absolutely no idea what Butler was talking about. The whole thing was just bizarre, he said.

"Gee, I'm going to catch the devil at the office for this," he mumbled.

BUTLER was not just some retired general. He was Old Gimlet Eye himself, America's best-known professional fighting man, a living legend, 30 years a warrior, hero of Cuba and the Philippines and Panama and Haiti and Nicaragua and Mexico and China. He was the man who had uttered one of the Marine Corps' most ringingly famous battlefield chest-thumpers: If you are covered and put up your hands, you're alive. If you are covered and don't put up your hands, by God, you're Marines! Twice Congress had tried to give him the Medal of Honor. Twice he had modestly refused it.

He was also a notoriously loose cannon. In 1931, the State Department had found it necessary to formally apologize to Benito Mussolini after Butler delivered himself of an intemperate remark about the Italian strongman.

After that, he had seized upon an impulse to publicly insult the secretary of the Navy. Retirement soon followed, and since then he had been a loud champion of the war veterans' quest for their long-promised bonus payments, their staunchest defender when Gen. Douglas MacArthur's cavalrymen drove the Bonus Army out of Washington in July 1932. Lowell Thomas had written his biography (Old Gimlet Eye: The Adventures of General Smedley Butler). By 1933, he was publicly warning that World War II was inevitable.

This was the unassailable patriot Gerald MacGuire's superiors had selected as their "man on the white horse," the commander who would lead the seething Bonus soldiers against the federal government.

THE HOUSE committee's chiefs, Democrats John McCormack of Massachusetts and Samuel Dickstein of New York, initially seemed vigorous in their pursuit of Butler's hair-raising revelations. "Butler has the evidence correctly," Dickstein told the papers; MacGuire, he said, was "hanging himself" with contradictions. There seemed solid documentation: MacGuire had toured Germany and Italy and France, consulting with various right-wing groups and studying their organizations. He had met with Butler on numerous occasions. Singer's Clark was the moneyman behind a MacGuire-led group called the Committee for a Sound Dollar and a Sound Currency. Clark admitted having asked Butler to "use his influence" at the 1933 American Legion national convention to speak up for the gold standard. The national Veterans of Foreign Wars leader, James Van Zandt, came forward to support Butler's tale. So did a Philadelphia newspaper reporter with whom MacGuire had once been loose-tongued.

At the edges of the eerie story was the American Liberty League, the suddenly prominent anti-FDR federation lately founded by such out-of-power Democrats as ex-national party chief Jouette Shouse, ex-New York Gov. Al Smith, ex-U.S. Secretary of State Bainbridge Colby and unsuccessful 1924 presidential nominee John Davis. It was Davis, indeed, who had authored a speech Clark had asked Butler to make at the '33 Legion convention. Grayson Murphy was second-in-command, behind Shouse. Liberty League membership was all but a who's who of notable industrialists. Large among them was the munitions maker Irenee du Pont, who, as it happened, was in late 1934 one of those called to testify as Congress probed war profiteering. Among the things du Pont growled at his interrogators: "The only way to wage a successful war is to have an absolute monarchy. You never hear of a democracy waging a successful war." Scientist du Pont, who had developed rayon and cellophane and who was currently positing that it would be possible to create a new race of supermen with chemical injections, defended the Liberty League at some length. "The necessity for this association has become apparent in the continual gnawing at the vitals of the Constitution," he said.

But, the bombshells notwithstanding, the House committee all at once seemed to lose interest in its investigation. There were a couple of public hearings late in December, but neither Murphy nor Clark nor anyone else besides Butler and MacGuire was called to testify, and MacGuire merely repeated that he didn't know anything about anything. On Feb. 15, 1935, McCormack issued a thin report stating that there was no admissible proof of Butler's wild allegations. Dickstein, for his part, made it plain that he felt himself muzzled and that there was much more to be said.

As for Butler, he took to national radio for weeks, denouncing the committee for suppressing one of the day's most terrifying spectres. Faceless, gray-suited Gerald MacGuire, he insisted, had plainly been an agent of great and far-reaching harm; why was the committee sweeping this under the rug? McCormack shrugged off his blasts. The general, he said, "must answer to his own conscience."

OLD GIMLET EYE made enough noise that he might even have forced a reopening of the investigation at some point, except for the fact that, on March 25, Gerald MacGuire mysteriously died, following what was termed a "brief illness." He left a wife and five children.

AFTER FRANKLIN Roosevelt's reelection in 1936, the American Liberty League pretty much vanished. It has long been suggested that Roosevelt personally quashed any substantive inquiry into Gen. Butler's charges, purely as a practical political matter.

Smedley Butler died at 59 in 1940, having spent his last years churning out bombastic magazine articles such as "The Peace Racket" and "How Safe Is America?"

Robert Sterling Clark died at 79 in 1956, a major benefactor of Williams College in Williamstown, Mass., a founder of that town's Sterling and Francine Clark Art Institute, a revered old philanthropist.
Chicago Daily Herald
January 29, 1999


In 1933, two-time Medal of Honor Marine Maj. Gen. Smedley Butler, a great American hero, was approached by right-wing Republicans to lead a march on the nation's capital. Their mission was to capture FDR physically and make him a puppet and have the general rule as a dictator, voiding the hated New Deal of Roosevelt. Appalled, Butler held his counsel until he had enough evidence to turn them over to the government and the plot was foiled. No folks, this is no Oliver Stone pipe dream. No less than Speaker of the House John McCormack (1961-69) saluted the general by saying "In peace or war, Gen. Smedley Butler was one of the outstanding Americans in our history. I cannot emphasize too strongly the part he played in exposing the fascist plot in the early 1930s backed by and planned by persons possessing tremendous wealth."