.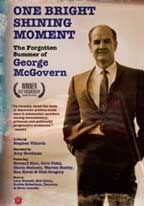 One Bright Shining Moment:
The Forgotten Summer of George McGovern

First Run/Icarus Films site on the movie




From First Run/Icarus Films an excellent site with out of the mainstream videos.

Including: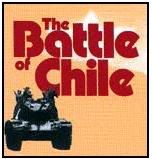 The Battle of Chile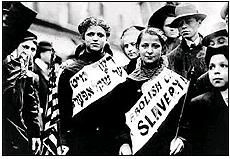 Clara Lemlich, A Strike Leader's Diary
The story of the young, Jewish, Ukrainian-born woman
who in 1909 sparked the 'Uprising of the 20,000'
-- the first massive strike of New York City garment workers.




Algeria's Bloody Years Chronicles the country's struggle for peace, stability and democracy since independence from France.

Alone with War A filmmaker in exile returns to Beirut to understand the causes of Lebanon's civil war and discovers an omnipresent collective amnesia.

An American Ism: Joe McCarthy

A Crime to Fit the Punishment Visits blacklisted Hollywood filmmakers who came together to make the seminal labor film,Salt of the Earth

NPR: The blacklisted 1954 film (Listen Now)


Americas in Transition Provides a concise and fast-paced history of the volatile forces that rocked Chile, El Salvador, Guatemala, and Nicaragua in the 1970s and 1980s.

Back to Ararat Examines this century's first genocide - the killing of 1.5 million Armenians during World War I.

Blue End Joseph Paul Jernigan was executed in Texas in 1993. He was then frozen in blue gelatin, planed off, millimeter by milimeter, and photographed. Now he lives forever as the Visible Human Project, the first completely digitized human being.

Blue Helmets: The Story of United Nations Peacekeeping

China Yellow, China Blue Two-part documentary tells the history of China in the 20th Century - entirely with original archives and motion pictures.

Culture Jam: Hijacking Commercial Culture A film about the movement called Culture Jamming. Pranksters and subversive artists are causing a bit of brand damage to corporate mindshare...

A Decent Factory Can multinationals make an ethical profit? This film finds out as it follows Nokia's new "ethical management consultant" on a trip to a supplier factory in China

Rotten Tomatoes: A Decent Factory


Daily Baghdad An intimate chronicle of daily life in Baghdad today, one year after the war, as seen through the eyes of an extended Iraqi family.

Denial A long overdue investigation into the 1981 El Mozote massacre in El Salvador, and the Reagan administration's cover-up of it.

Devils Don't Dream! Analysis of the CIA-sponsored 1954 coup in Guatemala.

El Salvador: Another Vietnam Examines the civil war in El Salvador in light of the Reagan administration's decision to "draw the line" against "communist interference" in Central America.

Investigation of a Flame An intimate look at the Catonsville Nine who on May 17, 1968 walked into a Catonsville, Maryland draft board office, grabbed hundreds of selective service records and incinerated them with homemade napalm.

Russia

The Belovs A captivating portrait of an elderly woman and her three brothers in a rural Russian village.

Bread Day A remarkable portrait of Russia, rural poverty, traditional life, and old age at the end of the twentieth century.